Training WhatsUp Gold Advanced
Klassenraumtraining in Leonberg, 1 Tag, gerne auch Remote abrufbar
Sie sind ein erfahrener Nutzer von WhatsUp Gold und wollen Ihr Netzwerk mit individuellen Anpassungen optimal überwachen?
Erfahren Sie alle Produktdetails innerhalb eines 1-tägigen Trainings!
Durch unser Training Advanced lernen erfahrene Anwender die vielfältigen Möglichkeiten von WhatsUp kennen. Skizzieren Sie maßgeschneiderte Lösungswege und nutzen Sie mehr als nur die Standardfunktionen!
Anhand von realistischen Fallbeispielen und Übungen bietet Ihnen das heureka ActiveStart Training WhatsUp Advanced sichere Techniken, um Ihr Netzwerk erfolgreich mit WhatsUp Gold zu überwachen und Ihre fortschrittlichen Anforderungen vollständig zu erfüllen.
Tauschen Sie sich in den Pausen mit anderen Teilnehmern aus, lassen Sie sich mit Cappuccino, Tee, Kuchen und einem leckeren Mittagessen à la carte verwöhnen, genießen Sie die herzliche Atmosphäre und herrliche Aussicht - bei schönem Wetter auf der Sonnenterrasse!
Vorteile bei einem heureka Training:
Schulungsraum:
Das Training findet in einer freundlichen und offenen Atmosphäre in einem technisch ausgestatteten Schulungsraum statt.
Kostenersparnis:
Setzen Sie WhatsUp Gold nach dem Training verbessert in Ihrer eigenen Netzwerkumgebung ein. Somit benötigen Sie keine Zeit mehr für Einarbeitung und Selbststudium.
Zertifizierte Ipswitch Trainer:
Sie sorgen für eine steile Lernkurve im Bereich Netzwerkmonitoring mit WhatsUp, da die Spezialisten auf Ihre individuellen Fragen eingehen und praxisnah arbeiten.
Themenschwerpunkte:
Advanced SNMP Monitoring (MIB / OID Walk)
Dynamische Geräte-Gruppen
AD / LDAP Anbindung
Benutzerdefinierte Monitore und Aktionen
Benutzerdefinierte Maps und Dashboards
Einblick WhatsUp Gold REST API
Skalierung der WhatsUp Gold Umgebung (Polling Engine, Failover, Distributed)
Termin:
| | |
| --- | --- |
| Datum: | 23.03.2021 |
| Uhrzeit: | 09:00 - 17:00 Uhr |
| Ort: | heureka e-Business GmbH Untere Burghalde 69 71229 Leonberg |
| Trainer: | Franco Sollner |
Anmeldung:
You want to join in? Please use our contact form or reach out to us by phone!

Wie dürfen wir für Sie aktiv werden?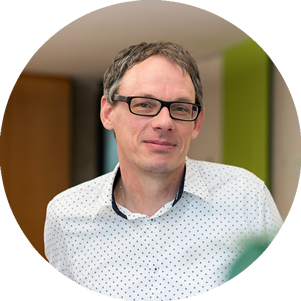 Michael Wycisk
Head of Sales
System Management
+49 (0)7152 - 93 93 140
+49 (0)7152 - 93 93 11