Training WhatsUp Gold Upgrade
Klassenraumtraining in Leonberg, 1 Tag, gerne auch Remote abrufbar
heureka e-Business lädt Sie zur WhatsUp Gold Upgrade Schulung r16 ein: Lernen Sie im hands-on Seminar von den WUG Experten inmitten einer aussichtsreichen Umgebung!
Tauschen Sie sich in den Pausen mit anderen Teilnehmern aus, lassen Sie sich mit Cappuccino, Tee, Kuchen und einem leckeren Mittagessen à la carte verwöhnen, genießen Sie die herzliche Atmosphäre und herrliche Aussicht - bei schönem Wetter auf der Sonnenterrasse!
Ihre Vorteile:
Das Training WhatsUp Gold Upgrade vermittelt in praxisnaher Weise alle Funktionen der neuen Version.
Das Konzept ist besonders für Kunden ausgearbeitet, die WhatsUp bereits einsetzen.
Profitieren Sie von realistischen Fallbeispielen und Übungen innerhalb des WhatsUp Upgrade Trainings und erlernen Sie sichere Techniken, um Ihr Netzwerk erfolgreich mit WhatsUp Gold v16 zu verwalten und überwachen.
Die neue Version WhatsUp Gold 17 bietet Ihnen eine umfassende Netzwerküberwachungslösung zu geringen Kosten mit einer Vielzahl neuer Funktionalitäten, auch speziell für Konzerne!
WhatsUp Gold ermöglicht Ihnen, Ihre Netzwerkperformance über eine einzige Konsole zu steuern. Das betrifft Verbindungen von verkabelten und drahtlosen Netzwerken und die Konfiguration, in physikalischen und virtuellen Infrastrukturen.
Themenschwerpunkte:
Neuerungen seit WhatsUp Gold 2017
Funktionsüberblick WhatsUp Gold 2019
WhatsUp Gold Mobile App
Installation, Upgrade, Backup und Migration
Live Upgrade einer Testumgebung
Zielgruppe:
IT Management
Administratoren
Systemintegratoren
WhatsUp Gold Anwender
Termin:
| | |
| --- | --- |
| Datum: | 24.03.2021 |
| Uhrzeit: | 09:00 - 17:00 Uhr |
| Ort: | heureka e-Business GmbH Untere Burghalde 69 71229 Leonberg |
| Trainer: | Franco Sollner |
Anmeldung:
You want to join in? Please use our contact form or reach out to us by phone!

Wie dürfen wir für Sie aktiv werden?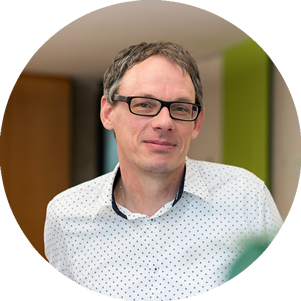 Michael Wycisk
Head of Sales
System Management
+49 (0)7152 - 93 93 140
+49 (0)7152 - 93 93 11