Training WhatsUp Gold Basic
Klassenraumtraining in Leonberg, 1 Tag, gerne auch Remote abrufbar
Mehr Nutzen, mehr Sicherheit: Schöpfen Sie die Möglichkeiten Ihrer Netzwerküberwachungslösung voll aus!
Beginnend von der Konzeption der Überwachungsstrategie über die Installation und Konfiguration der Software bis hin zur Unterstützung bei einem Upgrade auf die nächste Version ist heureka Ihr Partner bei allen Aufgaben, die WhatsUp Gold betreffen. Die Möglichkeiten einer umfassenden Netzwerküberwachung gehen über das reine 'Anpingen' oder die Abfrage von Leistungsindikatoren hinaus. Ein konzeptionell gut durchdachtes und konfiguriertes Monitoring-System kann die Überwachung zu einem großen Teil automatisieren und die ohnehin engen zeitlichen Ressourcen der IT Verantwortlichen erheblich entspannen.
In Anbetracht dieser Tatsache steht dem gegebenen Aufwand an Lizenz- und Hardwarekosten oftmals kein voll ausgeschöpfter Nutzen entgegen. Mit unseren Angeboten zu Softwareschulungen und zur Einsatz- und Konfigurationsunterstützung können Sie die den Mehrwert von WhatsUp Gold erheblich steigern und damit für mehr Effizienz sorgen.
Tauschen Sie sich in den Pausen mit anderen Teilnehmern aus, lassen Sie sich mit Cappuccino, Tee, Kuchen und einem leckeren Mittagessen à la carte verwöhnen, genießen Sie die herzliche Atmosphäre und herrliche Aussicht - bei schönem Wetter auf der Sonnenterrasse!
Vorteile bei einem heureka Training:
Schulungsraum:
Das Training findet in einer freundlichen und offenen Atmosphäre in einem technisch ausgestatteten Schulungsraum statt.
Kostenersparnis:
Setzen Sie WhatsUp Gold nach dem eintägigen Kurs optimal in Ihrer eigenen Netzwerkumgebung ein. Somit benötigen Sie keine Zeit mehr für Einarbeitung und Selbststudium.
Zertifizierte Ipswitch Trainer:
Sie sorgen für eine steile Lernkurve im Bereich Netzwerkmonitoring mit WhatsUp, da die Spezialisten auf Ihre individuellen Fragen eingehen und praxisnah arbeiten.
Themenschwerpunkte beim 1-Tages-Training:
Einführung Netzwerküberwachung
Überblick WhatsUp Gold und Plugins
Systemanforderungen, Aufbau und Implementierung
Geräte hinzufügen, Discovery, Geräterollen
Geräteeigenschaften, Polling, Wartungsmodus
Aktiv, Passiv und Performance-Monitore
Aktionen und Benachrichtigungen
Maps, Dashboards und Berichte
User- und Rechteverwaltung
Termin:
| | |
| --- | --- |
| Datum: | 22.03.2021 |
| Uhrzeit: | 09:00 - 17:00 Uhr |
| Ort: | heureka e-Business GmbH Untere Burghalde 69 71229 Leonberg |
| Trainer: | Franco Sollner |
Anmeldung:
You want to join in? Please use our contact form or reach out to us by phone!

Wie dürfen wir für Sie aktiv werden?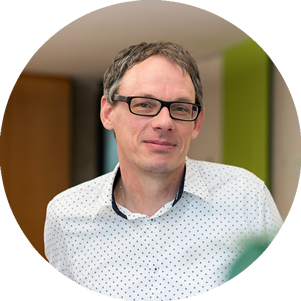 Michael Wycisk
Head of Sales
System Management
+49 (0)7152 - 93 93 140
+49 (0)7152 - 93 93 11